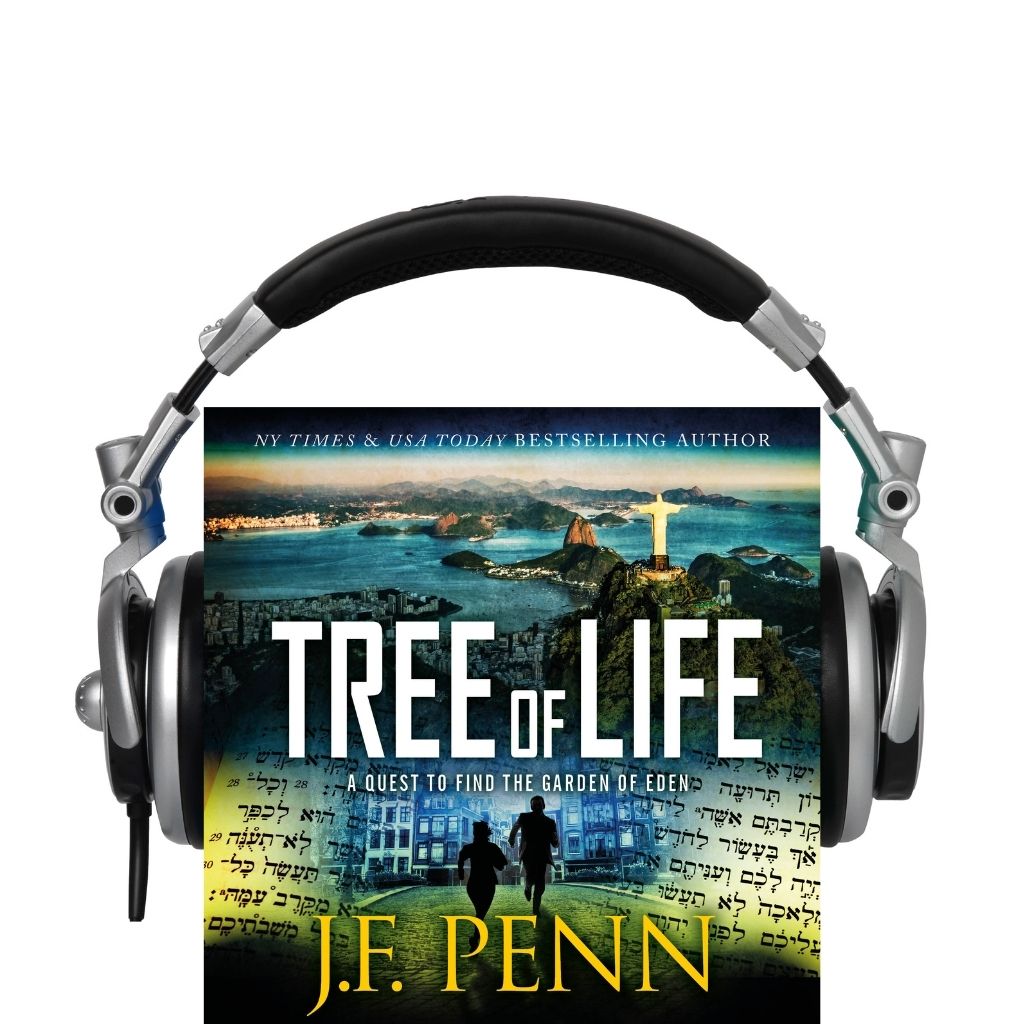 Tree of Life, ARKANE #11, Audiobook
Regular price
$11.00
/
Tax included.
Shipping
calculated at checkout.
---
They will create Paradise on Earth… by killing everyone in the world.
Audiobook, narrated by Veronica Giguere, delivered by Bookfunnel, listen on any device.
When a fragment of an ancient manuscript is stolen, it's more than simple theft — it's the beginning of a race to discover the original Paradise: the Garden of Eden itself. The manuscript contains part of a map to the fabled garden, and to the Seed at its heart: a Seed that can rekindle life from death.
But Morgan Sierra and Jake Timber know it's never that simple. Agents of ARKANE, the secret British agency tasked with uncovering — and at times burying — the secrets of the supernatural, Morgan and Jake begin their search for the Seed at the heart of Eden. 
But they're not alone. An eco-warrior group also wants the seed, hoping to use it to return the Earth to "perfection" — even if that means killing everyone alive to do it… starting with Morgan and Jake.
On the run, outnumbered and outgunned, Morgan and Jake will have to use every asset at their disposal, every skill they know. From Portugal to Brazil, Amsterdam to the Caribbean — the agents of ARKANE will travel the globe in search of the thing that can save us all, or end us in an instant: the Seed at the heart of the Tree of Life.
Tree of Life is the eleventh volume of the ARKANE series by New York Times and USA Today bestselling author J.F. Penn. Readable as a standalone adventure or as part of the series, it's a perfect blend of mystery, adventure, conspiracy… and the ARKANE. Tap the link to get your copy now!
Audiobook, narrated by Veronica Giguere, delivered by Bookfunnel, listen on any device.
Print books shipped from my independent printer in the UK, or from the US in summer 2023.
Ebooks and audiobooks are delivered by email through Bookfunnel. Check your email and then download or read/listen on your favorite device.