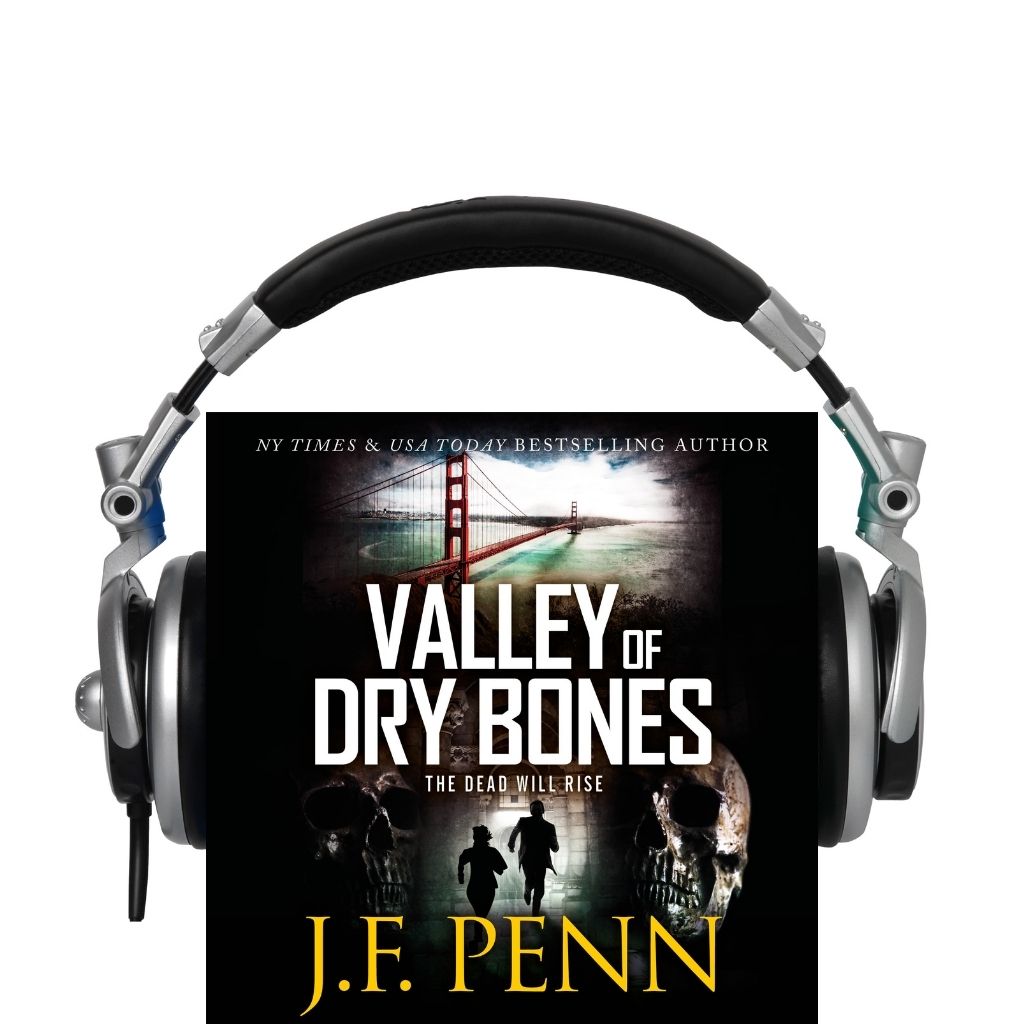 Valley of Dry Bones, ARKANE #10, Audiobook
Regular price
$11.00
/
Tax included.
Shipping
calculated at checkout.
---
The power to raise the dead… will mean the end of all life.
Audiobook, narrated by Veronica Giguere, delivered by Bookfunnel, listen on any device.
Jake Timber, agent of ARKANE — the secret organization charged with protecting the world from supernatural threat — is flying solo. 
His usual partner, Morgan Sierra, is on leave, still reeling from a recent brush with death. But evil takes no vacations, so when the corpse of a monk is discovered beneath a New Orleans cemetery — cruelly murdered, his body broken and his flesh carved with occult Voodoo markings — Jake knows it's bad news.
But even he's not ready for the truth: someone is looking for the Hand of Ezekiel.
Imbued with the power to raise the dead, the Hand was broken into five pieces, but now someone has found it… or something like it, because someone is killing people in New Orleans, then raising them from the dead as monsters.
In over his head, Jake needs Morgan's help if he hopes to beat back this evil. But even if she comes back to help, will it be enough? The Hand of Ezekiel is being assembled. The dead are rising from the grave. 
And the power to stop it all can only be found in the land of the dead… in the 
Valley of Dry Bones
.
New York Times and USA Today bestselling author J.F. Penn brings you the globe-trotting archaeological adventures of Indiana Jones, the power-hungry conspiracies of The Da Vinci Code, and the top agents of the world's greatest supernatural agency. Tap the link to buy Valley of Dry Bones and discover a world you've been missing!
Audiobook, narrated by Veronica Giguere, delivered by Bookfunnel, listen on any device.
Print books shipped from my independent printer in the UK, or from the US in summer 2023.
Ebooks and audiobooks are delivered by email through Bookfunnel. Check your email and then download or read/listen on your favorite device.